---
Michal Krcmar
Lead Principal dancer of FNB,
Guest Principal dancer,
Teacher and Choreographer
2009 - Soloist of the Bohemia Ballet
2010 - Soliost of Prague State Opera
2011 - Soloist of the Finnish National Ballet
2011 - Principal dancer of FNB
2015 - Star dancer of Finnish National Ballet
(Guest Principal dancer of ...
Teatro San Carlo,
Estonian National Ballet,
Czech National Ballet,
Grand Theater Ballet in Poznan
National Theater Brno,
Pilsen Ballet and National Ballet Ostrava,
Artistic director of Turku Ballet Gala)



ROLES:
Prince and Blue Bird - Sleeping Beauty
Prince - Swan lake
Prince - Cinderella
Prince - Nutcracker
Albert - Giselle
Basilio - Don Quixote
Franz - Coppelia
Spartacus - Spartacus
Solor - Bayadere
Des Grieux - Manon
Onegin - Onegin
Romeo - Romeo and Juliet
Conrad - Le Corsaire
Vronsky - Anna Karenina
Amor, Thyrsis, Orion - Sylvia
Oberon - Midsummer Night's dream
Kai and Ugly troll - Snow Queen
Beast / Prince - Beauty and Beast
Prince - Little Mermaid
Mr. Edward Hyde - Jekyll & Hyde
White Knight - Alice in Wonderland
Armand Duval - Lady of Camellias
Jean Sibelius - Sibelius
Pippi Longstocking - Captain Ephraim Longstocking

Contemporary repertoire:
Jiří Kylián, Nacho Duato, Akram Khan, Jorma Elo, Jerome Robins, Carolyn Carlson, Petr Zuska, Deatmar Seifert, Natalie Horečná, Pavel Šmok, Emrecan Tanis, Ville Valkonen ...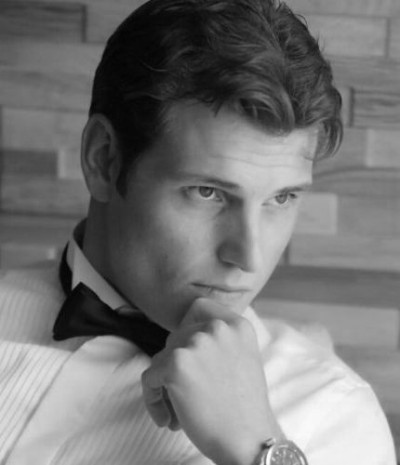 Born 13.6.1990. Prague - Czech republic. First ballet Lessons since 1997
2001 - 2009 studied at the Prague State Conservatory completing studies with the "Year price" of the school. Received couple of prices during international ballet competitions:
2009 - Grand Prix in "Zlote Pointy" (Poland)
2009 - 1st place in Professional category "A" of competition in Brno, (Czech rep.)
2009 - 2nd place in "Prix Carpeaux" (France)
2007 - Laureate of "Vienna International Ballet Competition" (Austria)
2009/2010 Started career in Bohemia Ballet - small ballet company in Prague.
Later became a frequent Guest Principal dancer of the Prague State Opera Ballet, Pilsen Ballet and the National Theater of Moravia and Slezia in Ostrava.
2010/2011 Joined the Prague State Opera Ballet as Principal dancer and guest Principal dancer of Finnish National Opera
2011 joined the FNO, frequent guest principal dancer in Estonian National Ballet and Czech National Ballet and named the Patron of the Prague State Opera Ballet School of Olga Kynlova
2015 appointed to Star dancer of Finnish National ballet, received the Price of audience by Pro Dance organization,
2016 got Edward Fazer Price for the most useful dancer of the FNB
https://www.youtube.com/watch?v=KhJbTHU4r8w
Professional records, Festivals and Appearances ...
Festival of Art in Toyama - Japan 2008,
Ballet Festival in Cali - Colombia 2009 and 2010,
Gala concert in Phnom Penh (Capital city of Cambodia), in honor of the King of Cambodia Norodom Sihamoni 2009,
Charity Gala for Japan in Stuttgart - Germany 2011,
Gala performance of the world ballet stars in Sochi during the Olympic Games 2014
Charity event of International Dance Chance foundation in Maribor - Slovenia 2015
Helped organized ballet program during "Live Aid concert" in Helsinki at the Olympic stadium for 20,000 visitors
Etoile Ballet Gala in Minsk - Belarus 2015,
Festival of World Ballet Stars Seoul - Korea 2015,
Kupio Ballet Festival - 2016
Okamoto Ballet Festival Fukuoka - Japan 2016 and 2018
Gala Stars evenings - Moscow and St. Petersburg 2016
Artistic director of Turku Ballet Gala - 2018
.... and many others in Portugal, China, Hong Kong, Italy, Germany, Japan, Finland, Austria, Slovenia, France, Estonia, Slovakia, Poland, and Hungary.

Own choreogaphies:
"On the verge" Solo, music - Vladimir Vysotsky
"Blind Dreaming" 5 Dancers, music - Offenbach, Schubert, Ray Charles, John Williams
"Filling Emptines" 6 Dancers, music - Beethoven String Quartet
"Laughing of Loving One" duet - Sam Buttera, Andew's Sisters, Chuck Berry, Doris Day,
Teaching in ballet schools regularly:
Helsinki Ballet Academy
Accademia Ucraina di balletto in Milano
Okamoto Ballet Festival in Fukuoka - Japan
Arte Balletto Academy in Catania - Sicily
Prague State Conservatory
The newest ballet videos
https://www.youtube.com/user/MichalKrcmar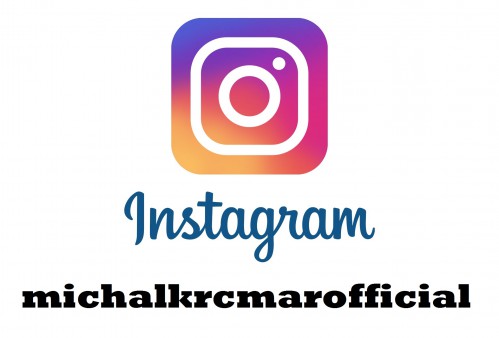 https://www.instagram.com/michalkrcmarofficial/

www.facebook.com/pages/Michal-Krcmar/173741652639745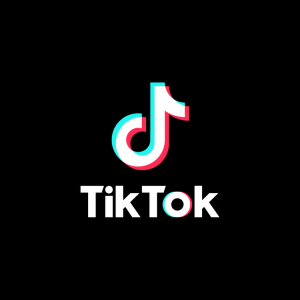 https://www.tiktok.com/@michalkrcmarofficial

https://www.tumblr.com/blog/view/michalkrcmar