---
CV (Curriculum vitae)
Michal Krcmar – Star dancer (Etoile) of
Finnish National Ballet

Born: 1990 Prague - Czech rep.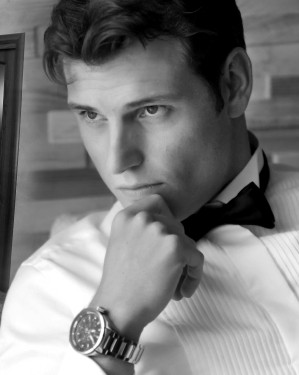 2009 - Soloist of Bohemia Ballet
2010 - Soliost of Prague State opera
2011 - Soloist of Finnish National Ballet
2012 - Principal dancer of Finnish National Ballet
2015 - Star dancer of Finnish National Ballet
(Guest Principal dancer of - Estonian national Ballet, Czech National Ballet)
ROLES:
Prince and Blue Bird - Sleeping Beauty 2007, 2010, 2013, 2018
(Petipa / Slavický, Horák, Partaj, Torres)
Prince - Swan lake 2009, 2010, 2011, 2017 (Vláčilová / Ďumbala, Greve)
Prince - Cinderella 2010, 2011 (Šmok / Ďumbala, Kohler)
Prince - Nutcracker 2010 ,2011 ,2014 ,2015, 2016, 2017 (Eagling / Van Schayk)
Albert - Giselle 2011, 2012, 2018 (Petipa / Vláčilová, Harvey)
Basil - Don Quijote 2011, 2012, 2015, 2018 (Bart, Slavicky)
Franz - Coppelia 2012 (Ribaud)
Solor - Bayadere 2012, 2014, 2016 (Makarova, Edur / Neff, Torres)
Romeo - Romeo and Juliet 2012 (Cranko)
Konrad - Corsaire 2012 (Liška)
Kai and Ugly troll - Snow Queen 2013, 2014, 2016, 2017 (Greve)
Beast/Prince - Beauty and Beast 2014, 2015 (Torres)
Des Grieux - Manon 2014 (MacMillan)
Onegin - Onegin 2014, 2015 (Cranko)
Oberon - Midsummer Night's dream 2015, 2017 (Elo)
Prince - Little Mermaid 2015, 2016(Greve)
Spartakus - Spartakus 2016 (Pokorný)
Alice in Wonderland - White Knight 2016 (Elo)
Lady of Camellias - Armand Duval 2017 (Caniparoli)
Suit en Blanc - Mazurka, Pas de deux, Pas de trois 2008-2010,2018 (Lifar)
Vainamoinen - Land of Kalevala 2017 (Greve)
Contemporary repertoire:
Jiří Kylián, Nacho Duato, Jorma Elo, Jerome Robins, Carolyn Carlson, Petr Zuska, Deatmar Seifert, Natalie Horečná, Pavel Šmok...
Born 13.6.1990. Prague - Czech republic. First ballet lessons since 1997
2001 - 2009 studied at Prague State conservatory completing studies with the "Year price" of the school. Received couple of prices during international ballet competitions:
2009 - Grand prix in "Zlote pointy" (Poland)
2009 - 1st place in Professional category "A" of competition in Brno, (Czech rep.)
2009 - 2nd place in "Prix Carpeaux" (France)
2007 - laureate of "Vienna International ballet competition" (Austria)
2009/2010 Started career in Bohemia Ballet - small ballet company in Prague.
Later became frequent Guest Principal dancer of Prague State opera ballet, Pilsen ballet and National theatre of Moravia and Slezia in Ostrava.
2010/2011 Joined the Prague State opera ballet as Principal dancer and guest Principal dancer of Finnish National opere
2011 joined the FNO, frequent guest principal dancer in Estonian National ballet and Czech National ballet and named the Patron of Prague State opera ballet school of Olga Kynlova
2015 appointed to Star dancer of Finnish National ballet, received the Price of audience by Pro Dance organisation,
2016 got Edward Fazer Price for the most useful dancer of the FNB
His professional record so far includes apppearances at classical and contemporary dance festivals like:
Festival of Art in Toyama - Japan 2008,
Ballet Festival in Cali - Colombia 2009 and 2010,
Gala concert in Phnom Penh (Capital city of Cambodia), in honour of the King of Cambodia Norodom Sihamoni 2009,
Charity Gala for Japan in Sttutgart - Germany 2011,
Gala performance of the world ballet stars in Sochi during Olympic games 2014
Charity event of International Dance Chance foundation in Maribor - Slovenia 2015
Helped organised ballet program during "Live Aid concert" in Helsinki at the Olympic stadium for 20 000 visitors
Etoile ballet Gala in Minsk - Belarus 2015,
Festival of World ballet stars Seoul - Korea 2015,
Kupio Ballet Festival - 2016
Okamoto Ballet Festival Fukuoka - Japan 2016 and 2018
Gala Stars evenings - Moscow and St. Petersburg 2016
Artistic director of Turku ballet gala - 2018
....and many others in Portugal, Italy, Germany, Japan, Finland, Austria, Slovenia, France, Estonia, Slovakia, Poland, and Hungary.
Own choreogaphies:
"On the verge" solo, music - Vladimir Vysotsky
"Blind Dreaming" 5 dancers, music - Offenbach, Schubert, Ray Charles, John Williams
"Filling Emptines" 6 dancers, music - Beethoven String quartet
"Laughing of Loving One" duet - Sam Buttera, Andew's sisters, Chuck Berry, Doris Day,
1. Season - After graduation, he started his career as soloist dancer of Bohemia Ballet (Prague dance conservatory company) – season 2009-2010 with which he spent one year, appearing at home

and internationally, in a formidable roster of choreographies, both classical (Don Quijote, The Sleeping Beauty, The Nutcracker, A Suite in White, Laurencia, Raymonda, Le Corsaire, La Esmeralda, Diana and Actéon, The Flames of Paris, and Les Sylphides/Chopiniana…), and contemporary (from Jiri Kylian, Dietmar Seyffert, Pavel Smok, and Petr Zuska…).
In the 2009/10 season was guesting at the J.K. Tyl Theatre in Plzeň and at the National Theatre of Moravia-Silesia in Ostrava as well as Prince in The Sleeping Beauty. Michal was also guesting at Prague State Opera, where he danced the Prince and the Pas de trois of Tchaikovsky's Swan Lake (Marius Petipa, Hana Vlacilova) and the Prince in Prokofiev's Cinderella.
2. Season - From the 2010/11 season, he was engaged on permanent contract as Principal dancer of Prague State Opera and he became one of the most distinct artists of company. He danced Albert in Giselle, (Perrot, Coralli, Petipa, )

Michal

was one year later nominated for the biggest art prize in Czech republic called Thalie for his role Albert in Giselle in 2012. All season was dancing big amount of

Swan lakes and Cinderellas.
3. Season Since the 2011/

2012

season, he has been soloist of the Finnish National Ballet in Helsinki. Appearing as, among other roles, the Prince in Cinderella (Terence Kohler) and in The Nutcracker (Wayne Eagling). Basil in Don Quixote (Patrice Bart), maintaining his association with the Prague State Opera as guest artist. He was appointed a new Principal Dancer of FNO in December 2011. He danced solo part in Etudes ballet (Harald Lander) during the final of the big gala of 90th aniversory of the Finnish National Ballet. Later during his first season he danced Franz in Coppelia (Marc Ribaud), Solor in Bayadere (Natalia Makarova) and contemporary production Double Evil (Jorma Elo).
In Prague State opera was guesting in his old repertoire and new production of Don Quijote as Basilio (Marius Petipa, Alexandr Gorsky, Jaroslav Slavicky).
4. Season - 2012-2013 started in FNO like Romeo in Romeo and Juliet (John Cranko) and Conrad in Le Corsaire (Marius Petipa, Ivan Liska) and Des Grieux in Manon (Sir Kenneth MacMilan). In the end of the season 2012-2013 Michal attended the gala show in Graz where he danced Pas de deux of Scheherazade by Kenneth Greve.
5. Season - He has

started

his new season 2013-2014 in FNB as one of the brothers of the Seven brothers (one of the most popular Finnish story). Prince in Sleeping beauty (Marius Petipa, Javier Torres), Kai in Snow Queen (Kenneth Greve), Beast in Beauty and Beast (Javier Torres -Michal performed the world premiere on 21.2.2014) Solor in Bayadere - guesting in Estonian National ballet (after M.Petipa - Thomas Edur)
6. Season - 2014/2015 continued with cooperation with Estonian National Ballet as Des Grieux in Manon (Kenneth MacMillan). In home company in Finland danced Principal couple in Glass Pieces (Jerome Robbins) and as one of the youngest one Onegin in Onegin (John Cranko). In November was guesting in Czech National Ballet as Solor in new production of La Bayadere. (Javier Torres). Later was doing Kai and Ugly troll in Snow Queen, Prince in Nutcracker (Wayne Eagling), Basilio in Don Quijote (Patrice Bart), in April danced Oberon in new pruduction of FNB, Midsummer Night's Dream (Jorma Elo). During the finishing of the season was dancing grand pas from Don Quijote as Basilio and part from Snow Queen as Ugly Troll in Ice halls in IFK Helsinki and Oulu - FNB on Tour. 6.6. danced pas de deux from Scheherazade (Kenneth Greve) during the Live Aid Mega Koncert on Olympic Stadium in Helsinki, in June participated Dance Gala of Filip Barankiewicz (future director of CNB) in Prague and later Etoile Gala in Bolshoi Theater in Minsk. in July was dancing two gala performances on Korean World Ballet Festival in Seoul.
7. Season

- 2015/2016 started as Albert in Giselle. in Sammati dance camp. 22nd of August, Michal Krcmar was promoted to Star dancer (Etoile) of Finnish National Ballet after the show of the Beauty and the Beast (Javier Torres) where he was dancing the Beast. In September was doing Onegin in Onegin (John Cranko). In October was dancing prince in brand new production of Little Mermaid (Kenneth Greve).