---
Svetlana Zakharova, Michal Krcmar, La Bayadere and Edward Fazer Award
Svetlana Zakharova and Michal Krcmar in La Bayadere. Edward Fazer Award for Czech ballet star Michal krcmar.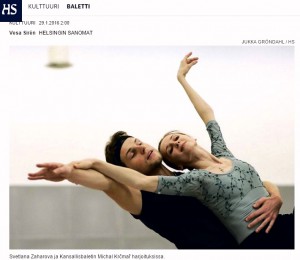 One of the most famous ballerinas has visited Helsinki. She has spent her first visit preparing La Bayadere the role of Nikiya. The very known ballet choreography by Natalia Makarova, has had premiere in 1980 in ABT ( American ballet theatre)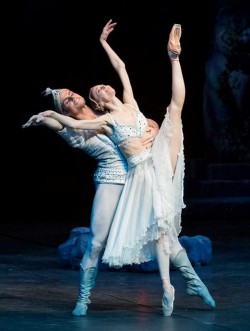 The performance took place on Friday of 2016. 1. 29. on the stage of Finnish National opera house. S. Zakharova's new partner was Etoile dancer Michal Krcmar.
The event has brought attention of public, press and many ballet fans from Finland and abroad as well.
The final curtain calls were full of positive reactions with screaming "BRAVO" from audience
Helsingin Sanomat article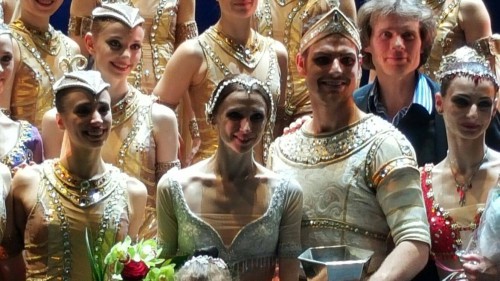 http://hbl.fi/kultur/recension/2016-01-30/787543/zacharova-fyllde-scenen-med-stjarnglans
Reviews of La Bayadere 2016.1.29
After performance during the curtain calls, entered people from
The Finnish Cultural Foundation Edvard Fazer Price
https://fi.wikipedia.org/wiki/Suomen_Kulttuurirahaston_Edvard_Fazer_-palkinto
The Price is given in every even year to person who has developed most the FNB and been an excellent role model of the National ballet. For year 2016 - the price was awarded to Michal Krcmar, straight after the show on the stage in front of the audience with Svetlana Zakharova.
The decision, who will be awarded this year was made by:
Sirkka Hämäläinen

- chairman of the National Opera Foundation
Päivi Kärkkäinen

- General director
Kenneth Greve - Artistic director
Michal Krčmář has been with the Finnish National Opera since 2011. He was appointed a Principal Dancer in 2011 and an Étoile in 2015.
Michal has charmed audiences and critics alike in leading roles in numerous classical ballets. Viewers have been treated to his amazing technical brilliance and profound artistic performances both here at home at the National Opera and abroad, appearing as a representative of the National Ballet at international galas and other events.
Michal is an advocate for positive immigration and is always willing to represent the National Opera in all kinds of duties in publicity and audience outreach. He is an inspiring colleague and a loyal mentor to young dancers starting their careers.
Edvard Fazer founded The Finnish National Ballet and was a brother to Karl Fazer, who founded "Fazer Chocolate". Edvard Fazer got the bowl as a present in his 70th birthday from Finnish National opera personnel in 1931. Mr. and Mrs. Roger and Brita Lindberg, the owners of Music Fazer, who lately owned the bowl (on the picture, which happened to be a symbol of the award) gave it back to Finnish National Ballet in 1982.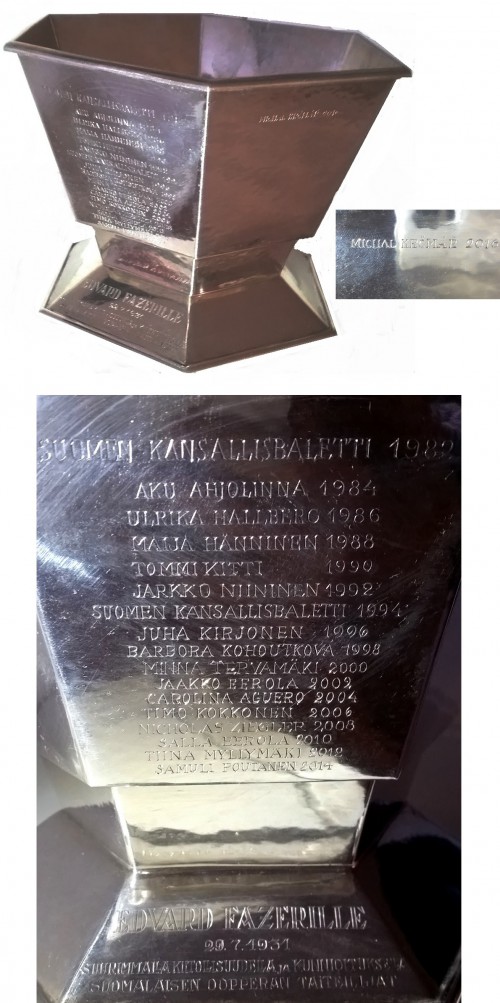 http://oopperabaletti.fi/talo/uutisia/tahtitanssija-michal-krcmarille-edvard-fazer-palkinto/
Press news about Krcmar's award
Since 1982 were awarded artists:
Aku Ahjolinna - 1984
Ulrika Hallberg - 1986
Maija Hanninen - 1988
Tommi Kitti - 1990
Jarkko Niininen - 1992
Suomen Kansallisbaletti - 1994
Juha Kirjonen - 1996
Barbora Kohoutková - 1998
Minna Tervamaki - 2000
Jaakko Eerola - 2002
Carolina Aguero - 2004
Timo Kokkonen - 2006
Nicholas Ziegler - 2008
Salla Eerola - 2010
Tiina Myllymaki - 2012
Samuli Poutanen - 2014
Michal Krcmar - 2016